Ever been exasperated by the tedium of updating and running a script in Blender's Text Editor? The repetitive pattern of clicking 'Resolve', 'Reload', 'Play', fraying your patience and testing your resolve.
UpdateRun has just one button that updates the script from disk, resolves conflicts and runs it all with one little click. If the button isn't red it will run the script exactly as in default Blender.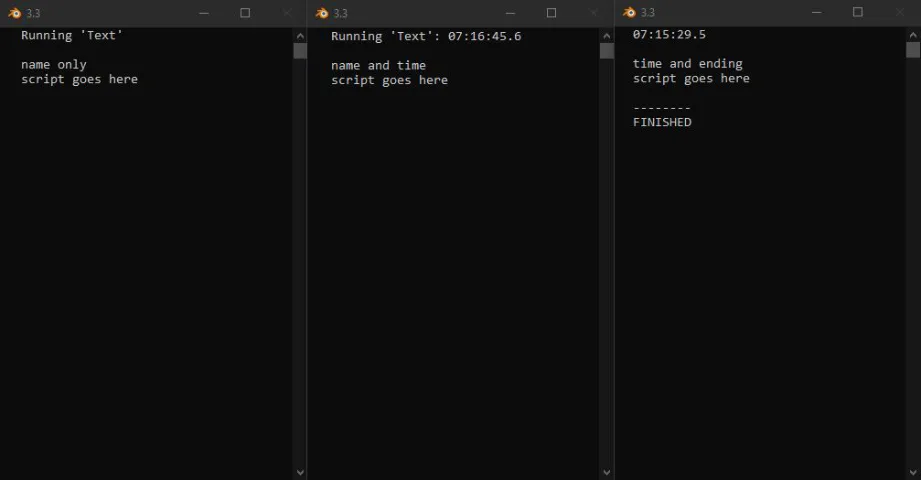 And that's not all! With UpdateRun you can easily clear the terminal; an option unavailable in default Blender. Plus there's a timestamp, and text that tells you when the script has finished running.
GET ADDON
Category: Programming & debugging
Software: Blender 2.83, 2.93, 3.x
License: GPL
Enhance your work with the benefit of being made aware where certain functions are being needlessly repeated, or when unintended actions are hampering the potential performance of your script. This will help you find those issues and optimize content.
Programming a script directly in Blender can lead to errors, or frustrating changes to the UI, giving rise to unnecessary re-openings of the programming tab and disrupting the calm of your workspace.
Relax, with Protect State, your programming tab will reliably remain in frame, regardless of your script's outcome.
You work hard enough, right? Let UpdateRun ease the strain.